Lonesome Valley - Outdoor Adventure - Spa
Lonesome Valley Rd.
Sapphire,
NC
28774
Price Range: $1,000,000 – $3,500,000
Square Footage: 2,000 – 3,500 sqft
New Listings Sent to Your Email Inbox: Yes
Fishing: Yes
Club Membership: Required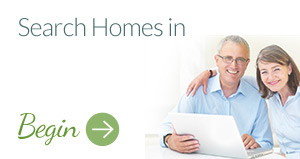 Lonesome Valley
Lonesome Valley - Sapphire, NC 28774
Majestic...Serene...private...Tucked away in the largest box canyon east of the Rockies and just minutes from Cashiers on Hwy 64, you will find Lonesome Valley. Since 1895 the Jennings's family has preserved this area for those seeking a special place to call home. The original 35,000 acres-now trimmed to 800-will have 300 of these acres preserved for future generations to enjoy Mother Nature's magnificent valley. As the granite rock-face rises 1000+ feet off the valley floor you will find this scenic area being preserved and enjoyed as an outdoor spa. For those seeking serenity and outdoor adventure you must call Lonesome Valley home. The trails are maintained for leisure hiking. For the more adventuresome, Panthertown Valleys' adjoining property provides an extended playground. A "sports barn" built in '08 and will be the gathering place for organized trips or casual visits while having dinner by the warm toasty fire. Lonesome Valley welcomes you to become part of her legacy.
Additional Lonesome Valley Details
Water: Stream, pond
Available Views: Mountain, water, stream, woods
Activities: Fishing, canoeing, kayaking, hiking trails...joins Panthertown Valley...6000+ acres to explore, on and off-site nature events, picnics/call ahead for ready-to-go-box lunches. spa
Community Services: Concierge service, restaurant 09
Location: Highway 64 between Cashiers and Sapphire. View map below
Homes & Cottages: 1,100,000+
Home sites: 179,000+