North Carolina Mountain Activities
Fly-Fishing with the WhiteWater Group is the Best Way to Fly-fish in Western North Carolina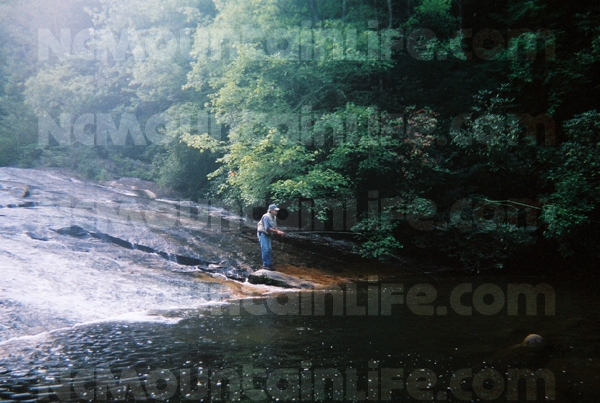 North Carolina Fly Fishing...Looking to catch the "big one?"
Rainbow, native and brown trout are some of the fish that are found in the streams that flow through the Southern Appalachian Mountains. If you're a beginner, you'll be happy to know that guides are available to offer you on-hand instructions. You'll learn about fly-fishing equipment, how to cast, stream tactics, and how to catch-and-release. If you're fishing at Hemlock Pond, you won't need a fishing license, and WhiteWater Fly Fishing provides all the necessary equipment and instructions you'll need. They also offer full and half-day adventures, and these do require a license.
Interested in obtaining a fishing license for North Carolina or South Carolina? Make it easy and click here a member of the WhiteWater Group will be happy to get you started right away.
Disclaimer:  We love suggesting activities that you may enjoy. But please note all activities are at your own risk and NCMountainLife.com and any of its representatives are not responsible should you partake and injuries result from any activities that are seen or discussed on our website.  All activities have some risk, so always be careful. Wet rocks can be very slippery so proceed with extra caution by any waterfall or stream.  Do NOT get too close to the edge on waterfalls.  Deaths have occurred where people take one step too far.  Mother Nature has blessed us with some of her best landscapes. Enjoy them.